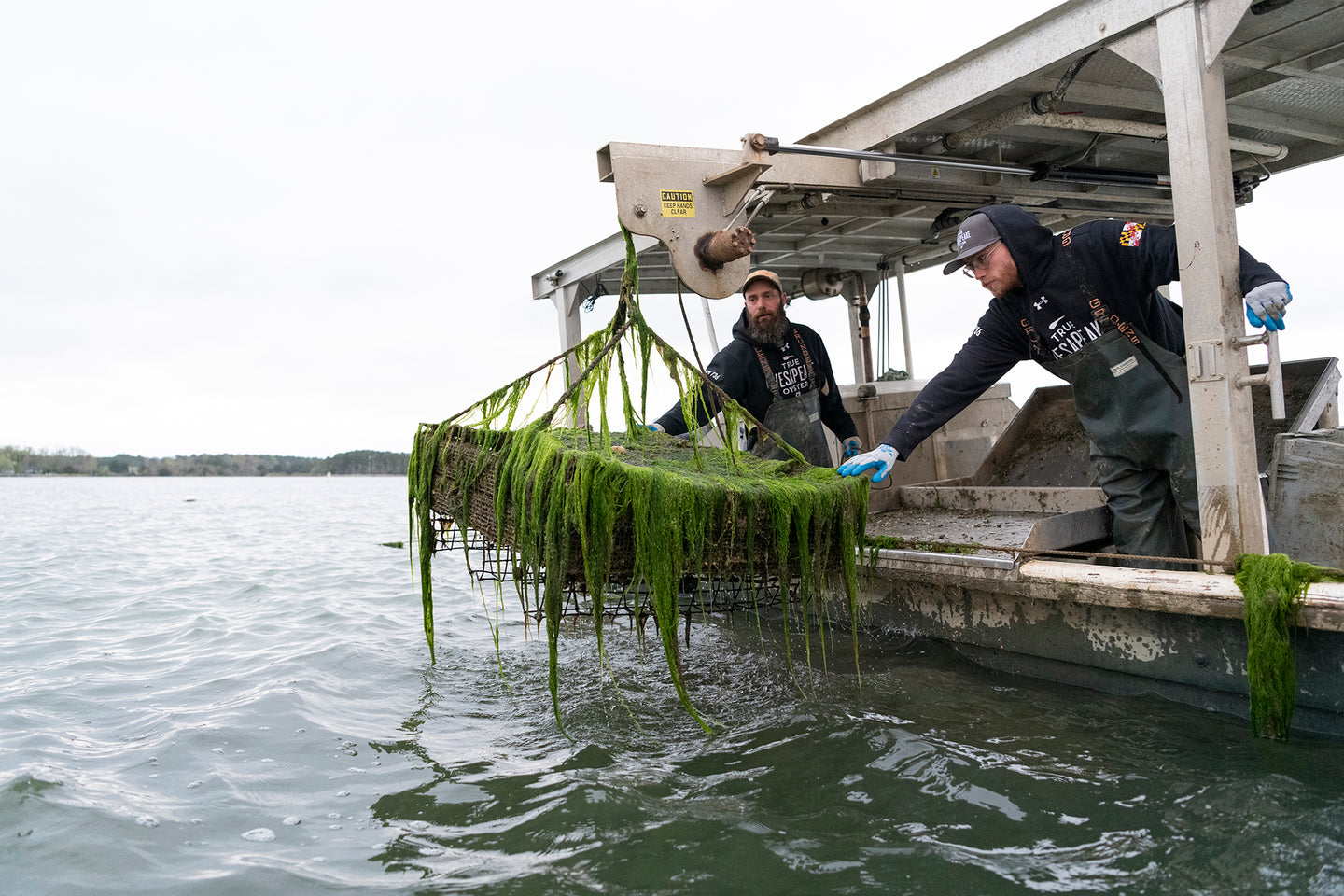 Where it all begins...
How It Works
Pre-order Our Oysters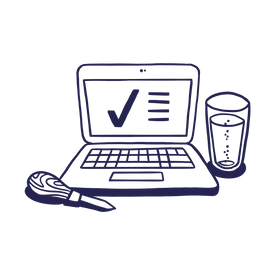 Preorder Online
Order by Tuesday for pickup on Friday or Saturday. Specify date and store location when ordering.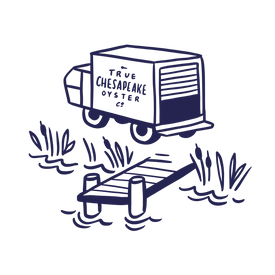 We Ship Fresh
We harvest our oysters on Thursday and ship Friday morning.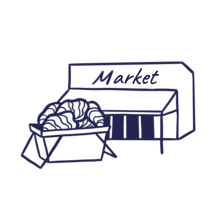 You Pick Up
It's that easy!
Happy Shucking!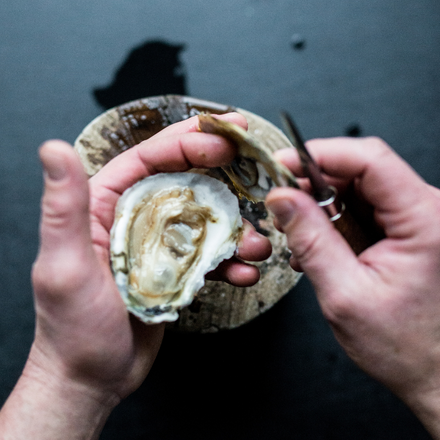 Skinny Dipper
Approximately 3-4 inches
Our pride and joy. These select oysters are a little salty, a lot sexy, and the most fun you'll have with any oyster out there.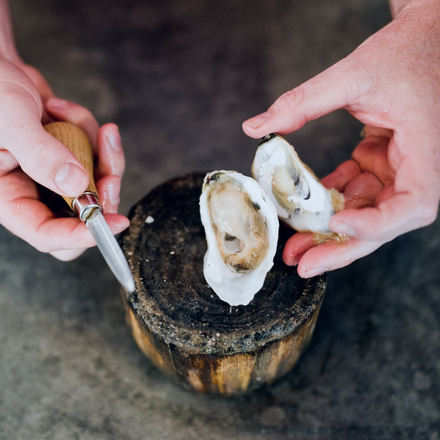 Huckleberry
Approximately 2 inches
They say wonderful, delicious things come in small shells. The same perfect soft-salt flavor in a cocktail size shell. Boy, do we have a treat for you.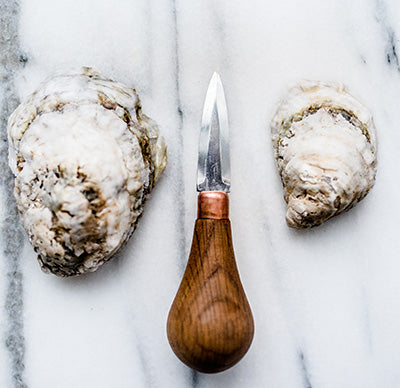 Chunky Dunker
Approximately 4+ inches
These bivalves don't skinny dip, they chunky dunk! You say you love oysters? Prove it! Also great for fried or roasted oysters. **bonus** After slurping, the shells are big enough to use as a cereal bowl.
Recipes We Think you'll like
Classic Mignonette
February 25, 2022
This French vinegar-based sauce is a quintessential accompaniment to oysters.
Oysters Rockefeller
January 30, 2022
Created in 1889 in the iconic New Orleans restaurant, Antoine's, Oysters Rockefeller is one of our favorite preparations. Our Executive Chef and Partner Zack Mills' version is as classic and rich and delicious as any out there. This recipe is a must for your next party or romantic night at home.